Words that will change your life - at least on a Scrabble Board!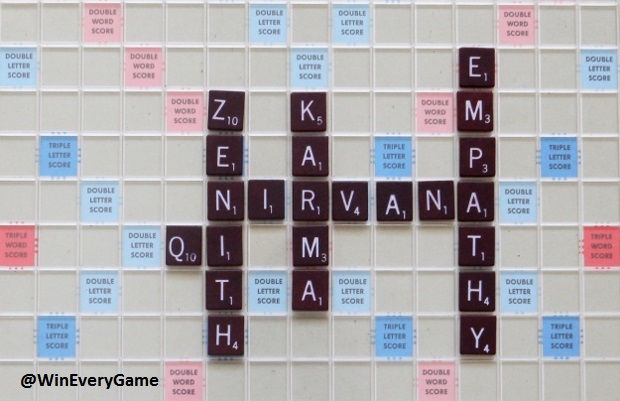 There are few things that have as much potential to change a life as the power of the mind; thus, it's prudent to be familiar with some of the words that characterize the vast and flummoxing realm of human thought. Perhaps it's no surprise, then, that some of these words can be especially helpful on a Scrabble board!
Having a hard time concentrating on your letter tiles? You may feel like you're cursed with bad linguistic karma, perhaps as a result of splitting infinitives or dangling participles in a past life. To fix this, it's time to consider channeling your Qi. According to ancient Chinese practices, this integral life force can be harnessed and directed, allowing one to reach the zenith of his or her mental and physical potential - and perhaps allowing a struggling word-gamer to come up with winning combinations!
But maybe you like to think about things from an emotional standpoint, in which case you might try a little empathy. Understanding the thought processes of others can give you an idea of the words they might try to form, allowing you to plan a strategy and not be so prodigal with your own precious letters! So whatever way your mind works, check out some of the words below. By mastering these thoughtful terms, you'll start your path to Board-Game Nirvana - and maybe even get some new perspective on life in general.