Masquerading Vocabulary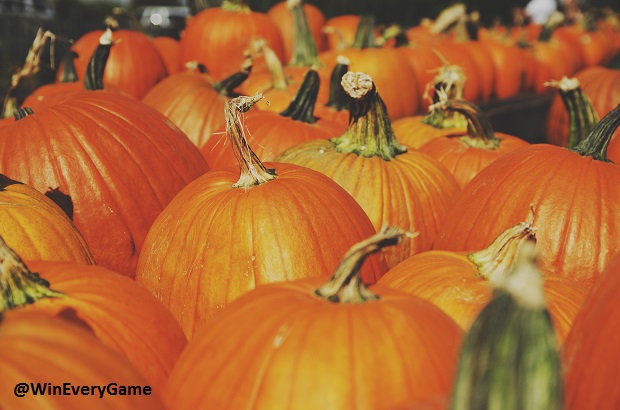 Despite being known for its thrills and chills, its terrifying sights and fetid smells, there's quite a lot about Halloween to love! There's the plethora of sweet candy, obviously, but how about the cool decorations, the parades, the crisp crunch of leaves underfoot, and seeing your neighborhood come alive as everyone mills about Trick-or-Treating? And of course, there's what might be the most fun part of all: dressing in outlandish costumes; or lack thereof, if you are in certain neighborhoods of San Francisco! By covering ourselves in the veneers of masks, robes, and toilet paper, we can adopt entirely different personas, maybe even live a little vicariously through our costume - how can you not feel heroic when you're wearing Catwoman's boots and cowl? Just like we dress up ourselves, we can easily cloak common words under the impressive guises of new vocabulary. Don't let the idea of outlandish-sounding words petrify you into inaction - costuming your vocabulary is easier than you might think.
Start with the basics - pick out a few of the spookier creatures strolling down your block. Take, for instance, the pale, thin figure drifting along in powdery makeup and a diaphanous wedding dress, pure white but for a theatrical streak of blood across the front. Now, this macabre figure could be something as awkward sounding as an "undead-bride," but who wants to walk around with that tagline? Instead, when she and her friends come calling for candy, be sure to compliment her wraith outfit - this cooler name will impress as much as choice candies!
Of course, you may be thinking, a case like that would be easy, but what happens when you're not entirely sure what someone's dressed as? For example, take the kid stumbling down the street in overlong black robes, donned in an ambiguous, expressionless mask and equipped with what could equally be a plastic ax, pitchfork, or even a gray-handled broomstick. Given the dark color of his robes, you can barely see him in the deepening October evening, and although his chosen costume appears to be something occult, you'd be hard-pressed to label it further than that. Don't hem and haw - instead, take advantage of his insubstantial identity, and remark how scary an eidolon he makes - in the process making him feel good about the miscellaneous hand-me-down Halloween paraphernalia from his older siblings.
Halloween vocabulary doesn't have to be anything out of the ordinary, but then again, you don't have to wear a costume, either: in both cases, donning a striking ensemble is simply more fun! So this October, allow your vocabulary to masquerade with a few new words. Use them enough, and soon they won't even feel like a veneer anymore.